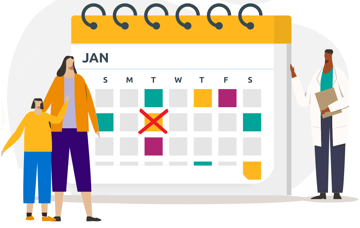 If your child cannot come to their appointment (including telephone or video appointments), or their outpatient appointment is unsuitable, please tell us as soon as possible by contacting the Booking Centre:
If contacting us by email you will need to include:
Name of child the appointment is for
CHI number or Date of Birth
Consultant name
Date and time of appointment
Reason - if unable to attend is a further appointment needed?
You can also use this contact information to check any details of your appointment that you are unsure about.
Please remember that another family may be able to use the appointment if your child cannot come.