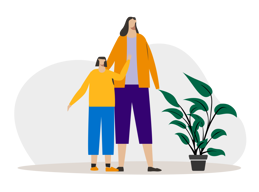 It is important that your child or young person has the support of a parent or carer at all times whilst they are a patient in hospital. We don't consider the designated parent or carer to be a visitor.
See Directions and Parking for information on how to get to the hospital and where to park. The Hospital Level Guide will tell you which level of the hospital wards are located on. 
If you need directions in and around Royal Hospital for Children please ask - our friendly volunteers are there to help you find your way around. There is an information desk at the main entrance if more assistance is needed. And remember - NHSGGC Health Board has a smoke-free policy that means smoking is not permitted anywhere within the hospital grounds. 
Please respect the privacy of others and only visit your child. If you are not visiting a child, you need an appointment with the department you wish to visit.